Spotlight on the bohemian-inspired autumn range
---
At Blackfox, autumn always heralds a new collection of boots, clogs and gloves... The company's designer has unearthed the latest trends and used them to create the new Imala collection! Seasonal colours, patterns from the Native American world, a bohemian and wild style, products adapted to autumn activities...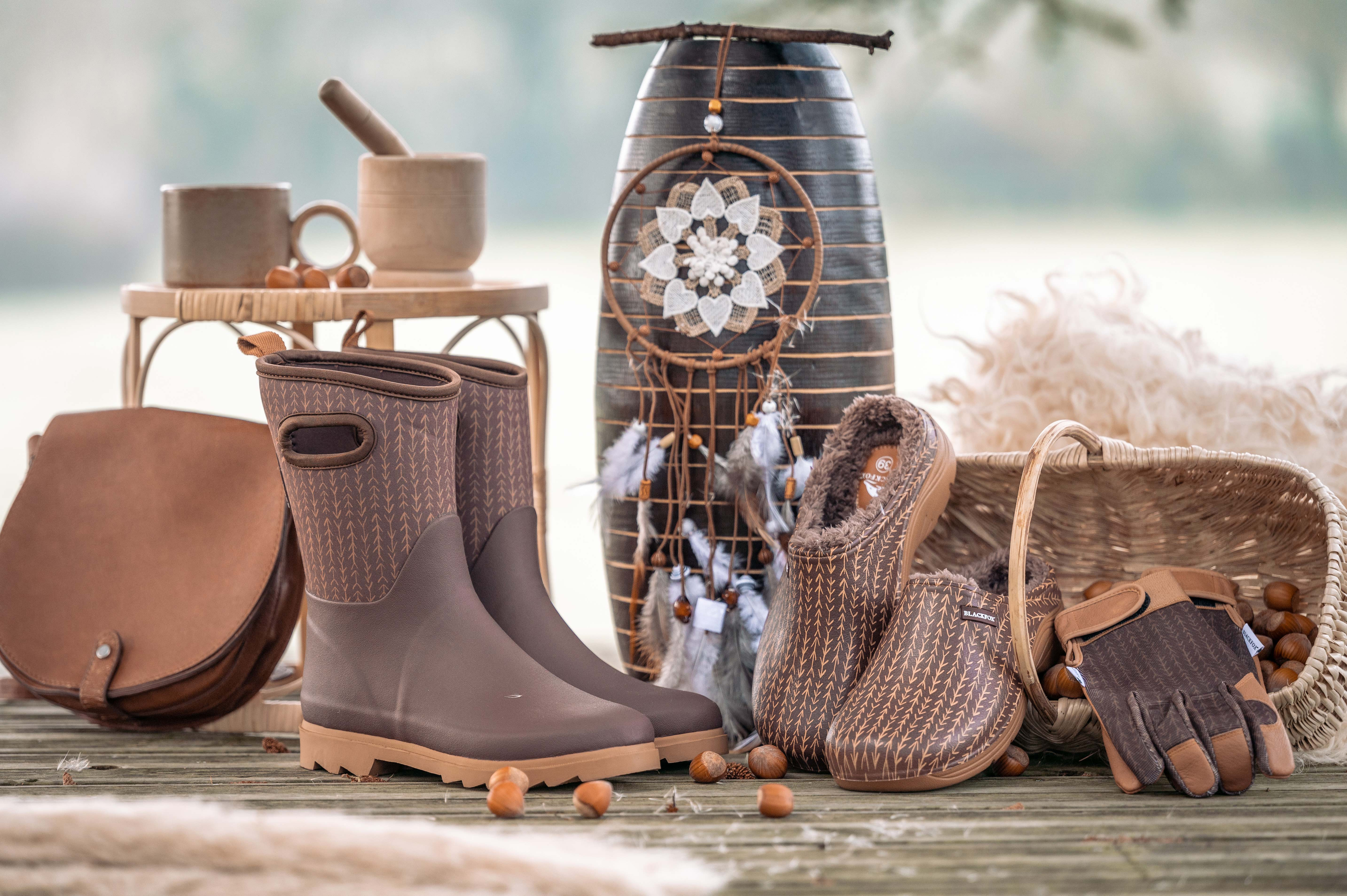 The Imala half boots are made of natural rubber for flexibility and comfort. They are also lined with neoprene (yes, like wetsuits!) to make them completely waterproof. Like their cousin, the Ashley half-boots, they have handles that make them quick and easy to put on. They are available in one colour from sizes 36 to 41 (EUR). The Imala half boots are ideal for walking in the forest or for picking mushrooms and pine cones. 
The clogs are made of synthetic rubber (EVA) and lined on the inside with thick polyester fur. This gives them more comfort and warmth on winter evenings. They are available in brown and khaki from sizes 36 to 41 (EUR). Aren't they perfect for harvesting squash in the garden and for fetching wood for the fire?  
Finally, we present the gloves from the Imala collection. They are made from polyester on the back of the hand and leather on the palm.They will help you bring in the wood for the winter and are therefore a perfect match for the clogs in the same collection. The Imala gloves will protect your hands during your gardening work in the autumn.  They are available in one colour from sizes 7 to 9 (EUR).
The Blackfox team is delighted to present its new collection for a trendy autumn look. Imala takes us on a journey through wild and bewitching nature and invites us to recharge our batteries in this soothing bohemian world.